To Pay by credit card: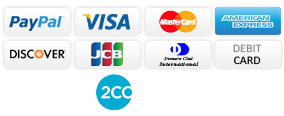 BANCO DE ORO BANK:


For Peso Account (Banco De Oro):

Name: CRISPIN CANLAS MENDOZA

Account type: savings account

Account #: 002370793550

EMAIL: flowersdelivery@yahoo.com

CC: sendflower@yahoo.com
3 Easy Steps When Ordering With No Credit Card
payment should be made at least 2-3 days before the delivery date.
Step 1: sing up
Step 2: choose the items ,Fill the Order Form completely. Double check your information & choose your desired payment option western unionor bank transfer.
Step 3: After clicking "Submit", you will be redirected to the final page. Please wait for an email from our support team. Expect an email within 12 hours if not immediately.Email: flowersdelivery@yahoo.com

gifts770@yahoo.com
flowers0063@yahoo.com
To Pay by paypal:


Credit Card & Paypal account:
Paypal accep both paypal & credit card (Screenshot of paypal payment method below)
Why use PayPal?
Pay without revealing your debit or credit card numbers, or your bank account details.
Speed through checkout. There's no need to enter your address details.