To Pay by credit card: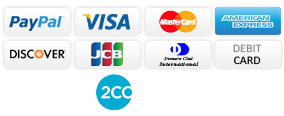 email: flowersdelivery@yahoo.com

BANCO DE ORO BANK:


For Peso Account (Banco De Oro):

Name: CRISPIN CANLAS MENDOZA

Account type: savings account

Account #: 002370793550

Swift code: BNORPHMM

Branch: SM MALL OF ASIA A
EMAIL: flowersdelivery@yahoo.com

CC: sendflower@yahoo.com

CONTACT # : 6302-7771965

BANK OF THE PHIL ISLANDS (BPI):
BANK OF THE PHIL ISLANDS (BPI)
Beneficiary Name: Ranie Doroja campillo

Bank Account: savings

Bank Account Number 3799132035

Bank Swift Code: BOPIPHMM

nt'l Routing Code 010040018

Bank Address Line:
Ground Floor, Megal Taft Building, 2140 Taft Avenue Extension corner Taylo Street, Pasay City, Metro Manila

EMAIL:

flowersdelivery@yahoo.com
gifts770@yahoo.com

3 Easy Steps When Ordering With No Credit Card
payment should be made at least 2-3 days before the delivery date.
To Pay by paypal:


Credit Card & Paypal account:
Paypal accep both paypal & credit card (Screenshot of paypal payment method below)
Why use PayPal?
Pay without revealing your debit or credit card numbers, or your bank account details.
Speed through checkout. There's no need to enter your address details.